How was your weekend? Had fun? I have been at the office this morning since 06:30 which is so weird and unusual for me as my working day generally starts at 8.
Myself: The last week not much has gone on with me. I have been working hard towards blogging more often setting goals for myself and I even joined a blogging program but if I actually stick to this one, I will tell you more about it.
Relationship/Marriage: Hannes has started calling me "vettie" which is not true, because if you know me, you know I am mostly made of skin and bones. He actually does this instead of telling me eat more your too thin. (Don't attack him, he is just being himself and we understand each other). I know that I have lost a lot of weight again because my ring keeps moving around and up and down my finger. We are a bit in limbo and I think a proper date night is needed for us.
Amandalynn: Athletics started last week and as she has been playing A team hockey for the last 3 years and season has now come to an end, I feel it is important for her to keep fit (she is not the fasted kid on the field and she is purely on the A team because my brother teaches her little tricks that kids her age should not be able to do yet) some parents might not agree with me, but I feel it is important at such a young age that children take part in sport even if they are not good at it. Amandalynn comes dead last in athletics but she still takes part and that is what I try to teach to her is most important:
"Not winning, but actually taking part and having fun no matter what the outcome."
Lorelai: She started with Click-A Mouse as school last week. (or at least it is called something like that) Its is a program that teaches them how to use a computer. Yes most children by the age of 5 can work your tablet and phone better than you can, but this program teaches them how to work with a mouse and keyboard, how to use word and excel and the end the year off they will take a computer apart and show them the insides and explain what each part does.
PTA /Soccer Mom:  The school dance is coming up on Friday, I have been working hard to get sponsors involved and we have some great prizes from Woolworths, Tafelberg, Lush and many more. (I will do a full blog post on the dance and on the prices soon)
Weekend wanderings: Friday night was very much chilled. Amandalynn had Voortrekkers as usual and we spent the rest of the evening watching movies and relaxing. Saturday Hannes had to work and both the girls went with him. This means I got to lie in bed until 11. From there I spent the rest of the day cleaning. Like deep cleaning my house, ok just part of it that is the bathroom, the lounge and the kitchen. I was tired like shit, but the front of house looked so pretty. Saturday night Hannes pulled out the  old school tv games and we had some fun with the girls. Some of the games we played: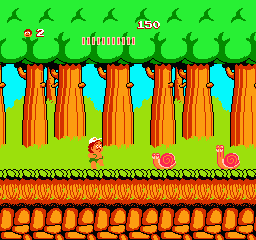 Sunday morning Hannes went to go look at a car with for a friend while the girls and I headed to church. I spent the rest of the morning finishing with the kitchen cleaning and the washing while the kids helped/played. The afternoon we had a lovely braai at Tara's and intended on being home by 6 latest and only got there at 7. We didn't domuch that was photo worthy this weekend, but we still had loads of fun as a family.
In the end that is all that counts. 
Plotting and planning: While cleaning i realised that not only are my white as snow walls dirty as fuck, but the paint comes off when I try and wash the dirt away. My house needs a paint job of note. So officially at the end of this month I will start buying what I need to paint and then choose a paint colour and start.
Making/Baking/DIY: Nothing in the last week.
Watching: I started watching Olympus this week and it is a really crappy show. Also we are heading towards the finale of Master Chef and omw the chocolate cake they made last night was to die for.
Loving: that the weather is changing and that we can wear short sleeves.
Stressing About: Amandalynn because I think she suffers from anxiety.
Looking forward to: The public holiday on the 24th.
Coming up on the blog this week: How it is living from paycheck to paycheck, the usual Wordless Wednesday, DIY is back and then more about the school dance on Friday.
By this time on a Monday you have all blogged about your weekends, so what are you looking forward to this week?